FALL PICK-UP!
Order size options
20 lb sampler
Sampler – 20 lbs
Value= $290 ($100 deposit required)
Half a Pig
Half a Pig – 60 lb
Value= $870 ($200 deposit required)
Whole Hog
Whole Hog – 120 lbs
Value= $1,740 ($300 deposit required)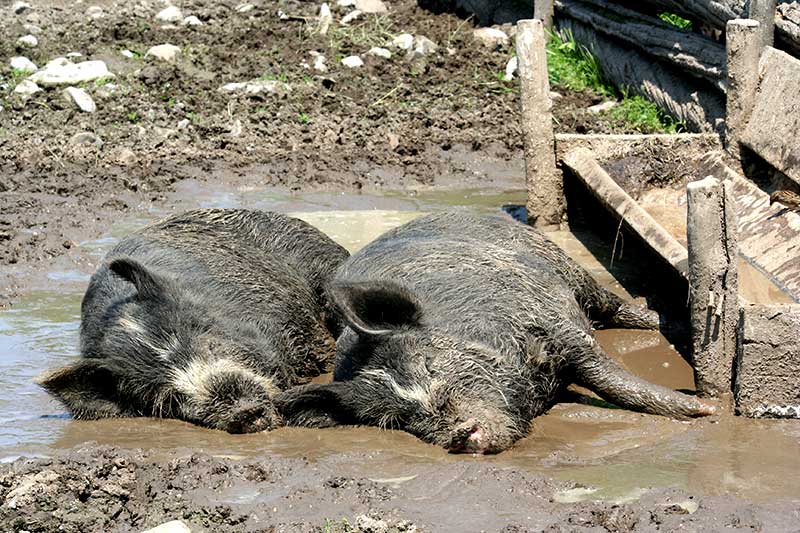 Quality Pastured Pork
Arc Acres is committed to raising quality pastured pork in an ethical and environmentally friendly manner using heritage breed pigs. Berkshire pigs are known for their excellent texture, tender, savoury, well-marbled pork, and quality back fat. It's the "pork of choice" for the royal family. Once you taste it, you will understand why this pork is growing by popular demand!
Our pigs have never received preventative medications, antibiotics or hormones. They do not consume grain that contains pesticides, herbicides or GMO's. Our pasture raised pork is high in CLA (Conjugated Linoleic Acid) due to the high quality forage, roots, bugs and culled vegetables from our garden they are grazing on. Their pastures are rich in a variety of forages. The varieties of forage give the pork flavour, complexity and depth.  Pasture base meats are also higher in omega 3 fatty acids, beta carotene, and vitamin E.
However, their wonderful flavour not only gives credit to this delicious pork but also the lifestyle they are given. These pigs get to be piggies! They get to root around in the soil, wallow in the mud, run and play in the grasses and feel the sunshine on their backs. These pigs get daily exercise which creates good muscle tissue allowing intramuscular fat deposits to form, resulting in the juicy marbling in your meat.